CORPORATE ACTIVITIES, EVENTS & EXPERIENCES
What we can do at Notgrove for bespoke corporate days and events
Notgrove is a private estate located in the heart of the Cotswolds surrounded by 1,500 acres of beautiful countryside but within easy reach of London, Midlands and the south west.  Notgrove is a blank canvas which means corporates or events companies can create their own bespoke events or corporate days to suit their needs.
There are a range of facilities and activities to suit all budgets we can put together to help host your event including accommodation in our luxury barns, glamping pods and safari tents; a generous size meeting room, marquee, catering and activities, as listed below.
EVENTS AT NOTGROVE
Notgrove can host a variety of events and activities including:
Corporate events
Corporate well-being days
Team building
Residential training
Directors meetings
Management training
Car rallies
Open air theatre
Advertising commercials
TV and film location
If you have any other corporate event you'd like to host at Notgrove, please do get in touch.
ADVENTURES & ACTIVITIES
As companies are working hard to manage their employees development and their well-being, here at Notgrove we can offer a variety of activities and adventures to help with:
Well-being
Team building
Empowerment
Confidence enhancing
Life skills
Competitiveness
We have teamed up with some local experts to offer some brilliant outdoor adventures and well-being experiences including relaxing mind and body yoga classes, exhilarating quad bike riding, survival skills and bush craft, foraging courses, falconry handling experience, gundog agility, archery, axe throwing, crystal maze challenge and creative art classes.  There is something for everyone. See below for our full range of activities and how to book.
Electric Quad Bikes
Bushcraft & Survival Skills
Cycling
Nature Walks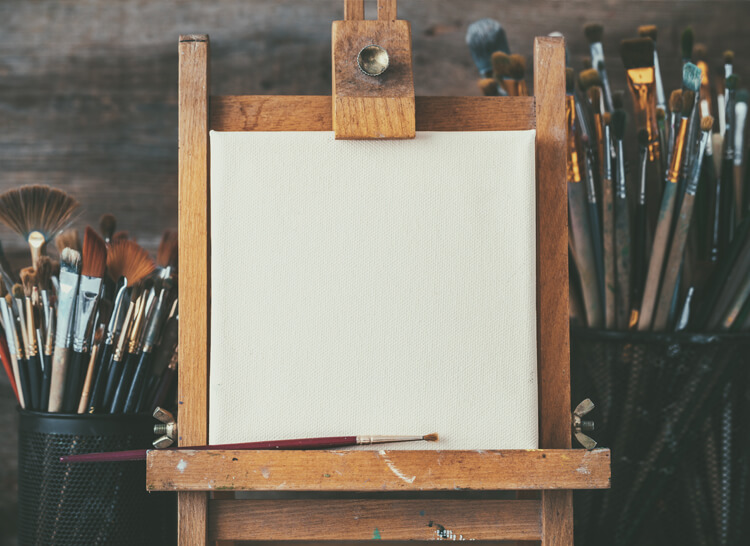 Treasure Hunt
Dry Stone Walling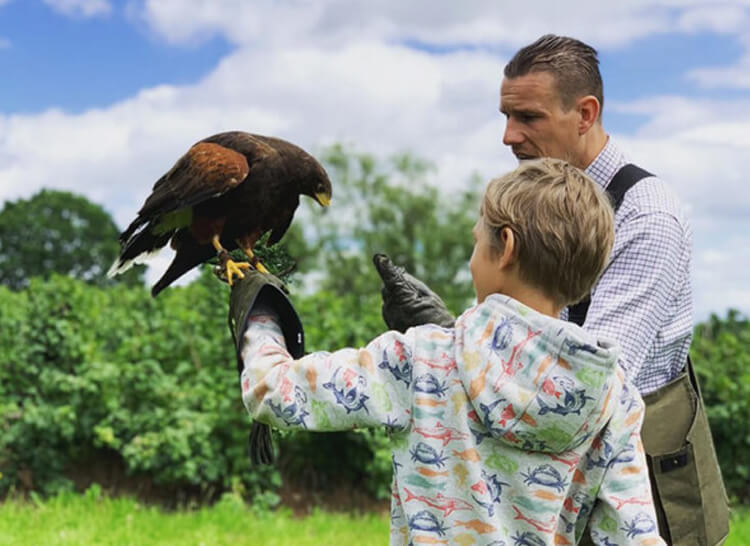 Falconry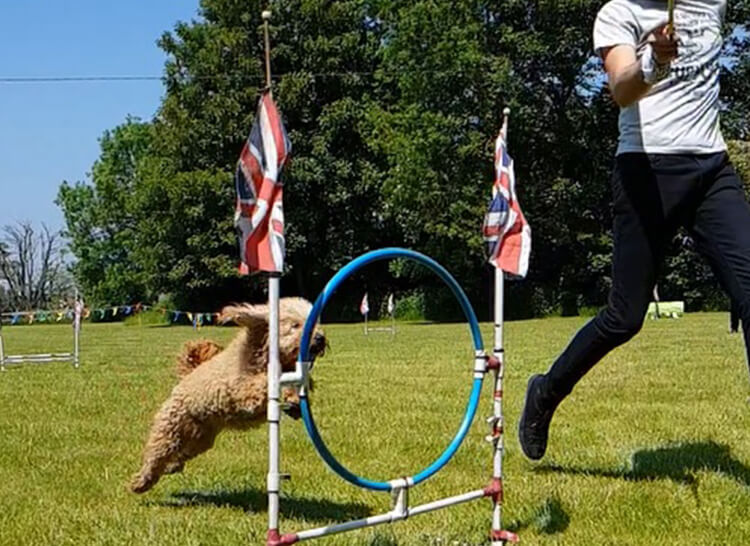 Gundog Agility
Archery & Axe Throwing
Crystal Maze Challenge
FACILITIES AT NOTGROVE
To ensure your event or activity goes smoothly we have a number of facilities you can book including accommodation in our luxury barns, glamping pods and/or safari tents, a lovely modern meeting room, onsite café, private catering, a marquee, big open spaces and parking as detailed below:
Meeting Room
The Hub is a large light and modern meeting space which can be used for training sessions, talks, meetings, receptions, dinners or activities.
Capacity wise, the Hub can hold 100 people for a standing reception, 80 for a theatre style meeting and 60 for a sit down dinner or lunch.
The room measures approx. 16m long by 8m wide and has black out curtains, heating, pendant lights and several electrical sockets.
It is located right next to the Nuttery Cafe so has access to catering including teas and coffee, as well as toilets and parking.
Catering
All our accommodation is self catering but there are a number of options you can choose from if you'd rather be catered for:
Firstly, there's the Nuttery Cafe in the middle of Notgrove village
Alternatively, you could book Anna MacCurrah to deliver homemade delicious food to your door, or
Ask Mark Arthurs to come and caterer for you in your accommodation.
Tesco do home deliveries at Notgrove so you can self cater and be catered for if you wanted to have a mix of both options.
For events that don't require accommodation we use the Nuttery Cafe or outside catering company Relish.
Café
The Nuttery Cafe is in the middle of Notgrove village and just a couple of minutes walk from all our accommodation.  Darren, who owns and runs the cafe, is happy to cater for breakfast, lunch, picnics, tea, and dinner to order when arranged and booked in advance.
Everything is freshly homemade to a high standard and Darren will organise a menu to suit your budget and dietary requirements.
Outside Space
The Notgrove Estate is set in 1,500 acres of beautiful Cotswold countryside and farmland so has plenty of open space to host corporate days and events from 10 to 250 people.
Make An Enquiry
For further information about our events, activities and experiences, please contact Kate Dickins on 07887 500966 or email office@notgrove.com