Accommodating Your Wedding Guests in Notgrove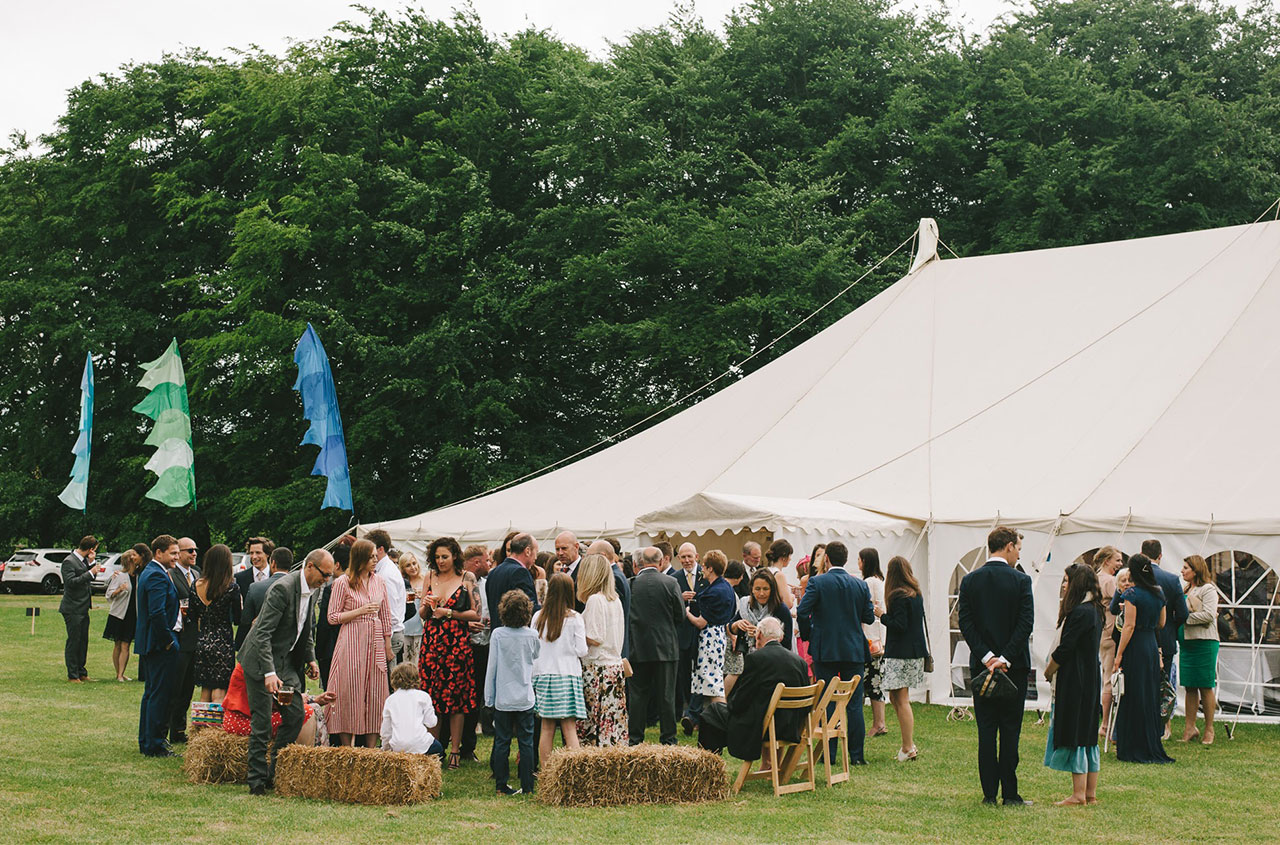 Your wedding day is going to be one of the best days of your lives. It is a day to be shared with the people you love dearly and want in your special memories.
We feel extremely privileged here to have been able to be part of two fabulous weddings so far.
 On our beautiful old cricket field which is bordered by trees and Cotswold dry stone walls the bride and groom had a stunning traditional marquee put up. Straw bales dotted the field for guests to gather and giggle on and this still left plenty of room for fun and games.
Everyone arrived at Notgrove on Friday. The Bride and her wonderful bridesmaids stayed in The Lodge – one of our traditional cottages set on the outskirts of the village. The mother of the bride stayed with family in 3 church cottage – again a little Cotswold cottage in the village. This was where the Bride got ready in the morning and as you can see had some wonderful pictures taken.
As for the groom and other family members they made our four spacious contemporary barn conversions into their home for the weekend as well as our third cottage which is just a stone's throw away from our main site- Avery cottage. Friday afternoon saw them buzzing about popping up bunting and flags. Making the site look amazing adding their own tasteful personal touch.
Then there were the Pods. These accommodated the life and soul of the wedding – the friends! Our Pods have a wonderful space of green in front of them. This was ideal for the group gatherings before and after the wedding. They played Olympic games on the field and had a whole lot of fun. It was lovely to see. The wedding wasn't over in a day. It lasted the weekend and the memories will stay with them forever!
We can provide you, your family and friends with a hassle free week/weekend for your big day. It means fun can be had by all without the worries of finding separate accommodation and taxis etc. It also means that your hard work and months of planning will not be over in a flash!
We even have a florist located in the village – Blossom and Dill so really what more could you want?
A perfect wedding in the Cotswolds with the backdrop that only dreams are made of!