COTSWOLDS LUXURY FAMILY SAFARI TENTS, GLAMPING PODS & HOLIDAY COTTAGES
LOCAL ACTIVITIES
Located in the heart of the stunning Cotswolds, there is so much to do during your stay that we simply can't list them all…so here are our top picks.
Gifford Circus:
miles vary
Gifford Circus is like no other as it's an enchanting magical story told through Tweedy the clown and the fantastic performers. The circus is beautiful and tours the Cotswolds throughout the summer months each year.  Gifford Circus has a huge following and acts from all round the world that are just incredible to watch.  With at least two performances most days, tickets are always in demand so please do book in advance. Suitable for all the family, it is definitely is one of our 'must go to' places to visit whilst you are staying at Notgrove.  Click here for summer dates and to book tickets.
The Cotswold Farm Park:

4 miles
The Cotswold Farm Park – Home of Adam Henson's Cotswold Farm Park as featured on Countryfile – learn about rare breeds, pet the animals in the touch barn, feed lambs and goats and enjoy the various playgrounds. A wonderful day out for old and young.
Cotswold Wildlife Park:

4 miles
Cotswold Wildlife Park – Burford – Lions, leopards and everything in-between, the wild life park offers up close encounters with natures finest, with lovely grounds and a great children's playground, you may even get to stroke a giraffe.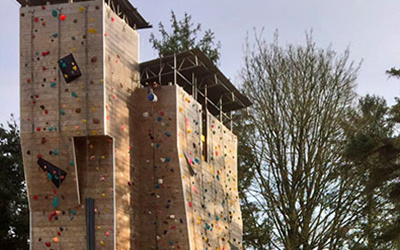 Far Peak Climbing Centre:

5 miles
Far Peak Climbing Centre is a superb dedicated climbing facility offering indoor climbing and bouldering for all ages and abilities. It also has a 15 meter outdoor climbing tower for those a little braver. They are dedicated to providing you with a great climbing experience whether you want to learn, improve or take the kids for their first climbing experience.
The National Trust:

From 8 miles
National Trust – we have many National Trust sites in the area, from stunning gardens at Hidcote to Roman remains at the Chedworth Villa. To see National Trust properties visit their website.
Set against the dramatic backdrop of the Cotswolds, Sudeley Castle & Gardens is just 8 miles from Broadway and Cheltenham. It has played an important role in the turbulent and changing times of England's past, with royal connections that stretch back over 1,000 years. Today it is a much loved family home and popular visitor attraction.
Bourton on the Water and the Slaughters:
4 miles
Bourton on the Water is one of the busiest of the Cotswold towns, so best visited after the coach trips have left for the day, but an absolute gem nonetheless. It's also home to The Cotswold Motoring Museum – The Motoring Museum which is overflowing with vintage cars and motorcycles and an intriguing collection of motoring curiosities. Nearby there are the two beautiful Cotswold villages you would ever wish to visit in Upper and Lower Slaughter.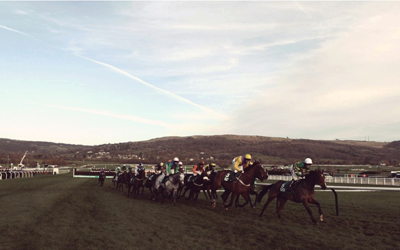 Cheltenham Racecourse:

14 miles
Cheltenham is at the heart of almost every aspect of jump racing, where owners, trainers, jockeys, stable staff and breeders dream of having winners. It's the place where the most important races are run, including the famous Gold Cup. Hundreds of thousands of racing fans come to Cheltenham every year, but you don't need to be an expert to have the time of your life.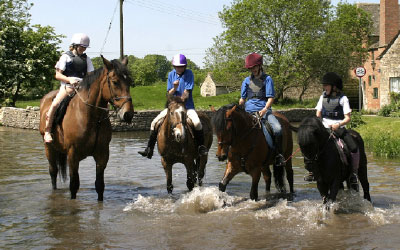 Bourton Equestrian Centre:
4 miles
Horse Riding – Bourton Vale Equestrian Centre is just 3 miles from Notgrove Estate and offer a 1 hour pony trek across beautiful countryside and includes a paddle in the river for £30 per person.
Naunton Downs Golf Course:
3 miles
Naunton Downs Golf Club is an 18 hole, par 71 golf course, situated in a beautiful area of outstanding Cotswold countryside just 3 miles away and is known for it's charm and tranquility.
Ian Coley Shooting:

10 miles
Ian Coley Shooting can be found in Cheltenham and offers a gun shop, shooting school, sporting agency and air rifle range.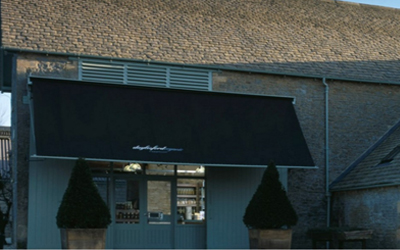 Daylesford Farm Shop:

11 miles
Over 35 years ago, Daylesford began to turn their family's farmland over to sustainable, organic farming, first in Staffordshire and then in the Cotswolds. What began as a simple passion for real food has grown into Daylesford as we know it today, one of the most sustainable organic farms in the UK.
Penguins, Flamingos and many more winged varieties reside at Birdland in Bourton on the Water, just 3 miles down the road. Meet the keepers and watch the birds being fed throughout the day and take a walk through the marsh mouth reserve a 2.5 acre nature reserve – look out for kingfishers, frogs, toads and many other species.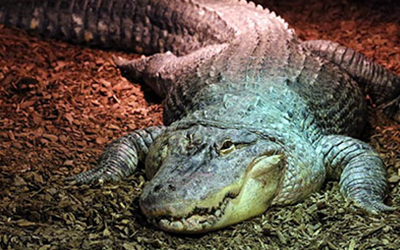 Crocodiles of the World:

16 miles
Set within the beautiful Oxfordshire countryside, Crocodiles of the World is an experience unlike any other. Nowhere else but here will you have the opportunity to see such a wide collection of crocodiles, alligators and caimans: over 100 individuals representing more than 12 species.
Cotswold Clubhouse Soft Play & Cafe: 
4 miles
This newly opened soft play centre in Bourton Industrial Estate offers a range of activities for children up to 11 alongside an exciting multi level play frame. Let your little ones loose whilst you enjoy quality food and drink at the cafe. Open daily from 9.30am.
Cotswold Food Store & Cafe:
11 miles
The lovely food store and café sells food, gifts and groceries and is perfectly located if you're visiting Stow on the Wold, Broadway Tower or Snowshill. Open daily except Mondays from 9:00 am until 5:30 pm.
Cotswolds Distillery:

19.1 miles
Offering a variety of tours, tastings and even a blending masterclass there is plenty to do at the Cotswolds Distillery.
Book in to taste some locally sourced and distilled Gin, Whiskey and other spirits at the Distillery experience or visit one of two shops located in nearby villages Stow on the Wold and Broadway.
LOCAL FOOD AND DRINK
Here are our favourite local eateries and pubs!
The Nuttery:
Notgrove
0 miles
The WheatSheaf:
Guiting Power
4.6 miles
Cold Aston Plough:
Cold Aston
1.4 miles
The Farmers Arms:
Guiting Power
3.4 miles
The Nuttery:
Notgrove
0 miles
The Old Post Office:
Guiting Power
3.4 miles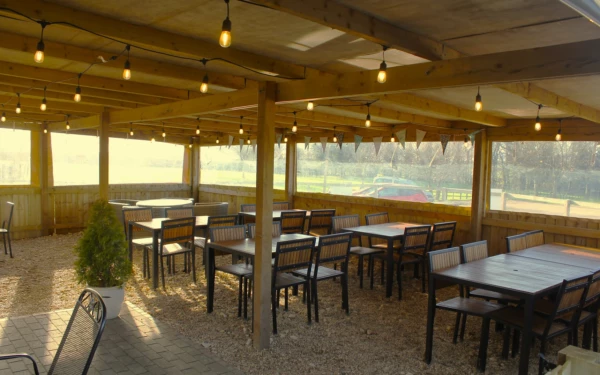 Cotswold Barn:
Cold Aston
9.9 miles
The Chip Shed:
Bourton on the Water
4.2 miles
Prince of India:
Guiting Power
7.4 miles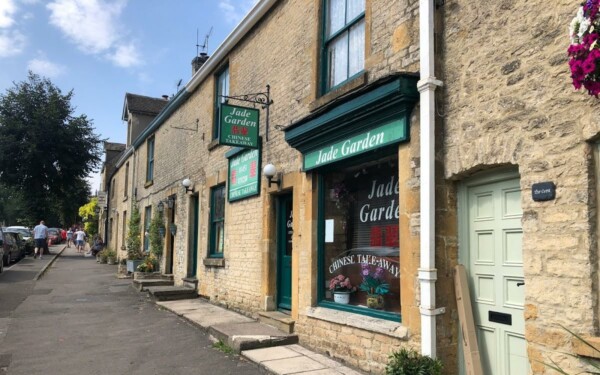 Jade Garden:
Stow
7.5 miles