COTSWOLDS LUXURY FAMILY SAFARI TENTS, GLAMPING PODS & HOLIDAY COTTAGES
ADVENTURES & ACTIVITIES AVAILABLE AT NOTGROVE
We have teamed up with some local experts to offer some brilliant outdoor adventures and some health and beauty activities straight from your doorstep here at Notgrove. With our new safari tour, laid back yoga, exhilarating quad bike rides, relaxing beauty treatments, photography workshops, forest school, foraging walks and drystone walling courses, your own private falconry experience and sponsor a tree, we have something for everyone. See below for our full range of activities and how to book.
Electric Quad Biking Adventures
Here, in the heart of the picturesque Cotswolds, QuardQuest is delighted to invite you to try our Electric Quad Biking Ramble or the more Extreme Course.  Suitable for adults and children 7 years and older, it's great fun for all.
Our track is situated around the beautifully Notgrove Estate which guarantees an experience like no other. Our instructor will take you for a few miles ride around the farm, with twists, turns, humps, bumps and ditches, guaranteeing you will not get bored! Along the way, you will get immersed in the wonderful, natural surroundings of Notgrove.
COVID-19 precautions: Each quad bike is cleaned after every use with an alcohol-based antibacterial spray. Helmets, goggles and waterproofs are sterilised after every use. We have disposable gloves, face masks and hats to put under the helmet.  For more information call 01451 885150.
Notgrove Safaris
Book a 1 hour guided tour around the Notgrove Estate and its stunning countryside, spot wildlife and enjoy the ups and downs of a ride in our open sided military Pinzgauer Wagon.
We will be stopping to allow you to take photographs and you will learn all about the history of Notgrove.
The wagon seats a maximum of 8 people.  Children over 4 years old welcome.
Pre-bookings only – 24 hours in advance – to book online, click on the button below via Airbnb Experiences and put Notgrove as the local and the date you'd like to go. For more information click here or call Harry on 07775 902921.
Yoga Classes
Yoga classes are held at The Nuttery in Notgrove every Wednesday morning from 9:30-10.30am and are run by advanced yoga teacher Jo Fellows.
Suitable for everyone, this is a calming, fluid class that connects breath with movement as we move from posture to posture. It's perfect for those who want to leave feeling centred rather than sweaty (and beginners too!). Classes are £10 each and space is limited, so they must be booked in advance, using the following link: http://www.momoyoga.com/prana-sanctuary/member/setup/490467
Please do bring your own mat if you have one, or let Jo know to bring a spare one for you.
Private one-to-one and group classes are also available on request.
For more details, please call Jo on 0788 431 4972, or email jofellows@me.com or see Jo's instagram @jofellowswellbeing
Relaxing Beauty Treatments
You can book one of Phoenix Rose Beauty's mobile therapists to visit you in the comfort of your Barn, Pod or Safari Tent so you can Indulge in an Indian head massage, facial or a relaxing foot massage.
If you'd like to treat yourself or a loved one, simply contact Sadie on 07859 052 668 (call/ text/WhatsApp) or email sadie@phoenix-rose.co.uk – please try to book with as much notice as possible to avoid disappointment.
About Us
At Phoenix Rose we offer a relaxing and peaceful massage/beauty experience by bringing salon know-how, directly to you…
We are offering the following treatments in the comfort of your own accommodation, ensuring that we leave you as relaxed and tranquil as possible to continue your break in the Cotswolds.
We cater for group, couple or individual bookings. Treatments include:
Facials
Available in the Barns, Pods and Safari Tents
The power of touch, massage and professional products can help you relax, improve circulation and promote a healthier and balanced complexion:
1 Hour Facial £40
Cleanse, Tone, Exfoliate,
Massage, Mask, Head/Foot Massage, Moisturise
Indian Head Massage
Available in the Barns, Pods and Safari Tents
35 Minute Treatment £30
A traditional treatment that can help to:
Relieve stress, ease tension in the neck, back and shoulders
Ease and reduce the frequency of headaches
Lymphatic drainage
Swedish Massage
Available in the Barns and Safari Tents only
Massage is not only relaxing, but offers additional benefits including stimulating circulation and helping to clear toxins through lymphatic drainage techniques.
40 Minute Swedish massage £30
Back, Neck, Shoulder
60 Minute Swedish massage £40
1 Hour 20 Minute Full Body £55
Includes Back, Shoulders, Neck,
Scalp, Legs, Feet, Arms and Hands
Express Treatments
Available in the Barns, Pods and Safari Tents
£15 each
20 minutes each, minimum 4, unless booked with another full treatment including:
Express Manicure (file, massage, polish)
Express Pedicure (file, massage, polish)
Please be assured our therapists will have all the necessary PPE during their visit and clients are asked to observe any relevant current Government Guidelines.
Clients will be charged 50% of treatment cost if cancelled within 24 hours of the booking.
All our treatments can be adapted to most stages of pregnancy, please advice when booking.
50% deposit required prior to the booking by bank transfer.
If you would like to make an enquiry or to place a booking simply contact Sadie direct
Call/Text/WhatsApp 07859 052 668  or Email sadie@phoenix-rose.co.uk
Forest School
(weekdays only)
If you are looking for a family or children only adventure, why not spend a morning or an afternoon at forest school and learn some bushcraft skills too. Mindy Pickering who runs Badger Wood Adventures is a qualified forest school instructor and is available on Wednesdays during term time and Fridays during school holidays in Quarry Wood at Notgrove.  Sessions are 10:00 am until 12 pm or 2:00 pm until 4:00 pm and cost £25 per person.
For more information call Mindy on 07840 186816, email mindy@badgerwoodadvantures.co.uk Please quote NOTGROVE when booking and book a week in advance.
Foraging Courses
Wild Food UK have joined the Notgrove team to offer foraging courses to our guests to help teach people about tasty edible wild plants, mushrooms, fruits, roots and flowers and how to identify, pick and eat with confidence.
We are fortunate in Britain to have a climate that provides us with plenty of food all year round, all you need to know is how to find and identify it.  During the course you will learn some "skills for life" and what you can safely harvest from mother nature's larder. Not only is foraging fun and interesting for all ages; you never know when being able to pick your own food might come in genuinely useful or even life saving!
Photography Workshops & Tours
Notgrove is surrounded by beautiful countryside, has stunning views and an abundance of wild animals including hares, buzzards, red kites, deer and owls but capturing them on camera is a real art.  Andrew at Cotswold Photography runs a number of different photography workshops here at Notgrove and more wide-ranging photography tours of the north Cotswolds.  The workshops and tours are both designed to help novice photographers and those with more experience to take great still life, landscape, nighttime, and creative images.  Workshops can be for a half or a full day, private or for a group, here at Notgrove or on a tour around the Cotswolds.
To find out more click here for the full list of options or call Andrew on 07946 305063 or email info@cotswoldphotographytours.co.uk
Falconry – Truly Unique Experience
Luke, who is a very experienced falconer, is passionate about falconry and has nine beautiful birds of prey including a Barn Owl, Eagle Owl, Goshawks, Harris Hawks and a Peregrine Falcon.
You can either have a private display here on the estate, handling experience or falconry walk; or combine them all in a half day package.
Contact Luke on 07955 630684 to book quoting NOTGROVE and for more information click the button below or visit www.wyevalleyfalconry.co.uk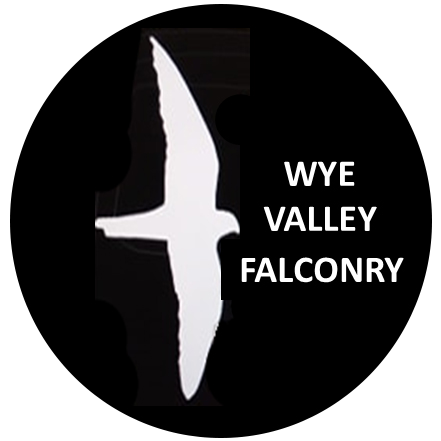 Try Falconry for a Truly Amazing Experience
Try something really special and have your very own falconry experience here at Notgrove.  Luke, who is a very experienced falconer, is passionate about falconry and has nine beautiful birds of prey including a Barn Owl, Eagle Owl, Goshawk, Harris Hawks and a Peregrine Falcon.
You can either have a private display, handling experience or falconry walk; or even combine them all in a half day package.  There is no age limit, and you can have from 2 people up to a maximum group as per covid guidelines.  Booking in advance is recommended but as long as Luke is available he can cater for your needs.
Falconry Options:
Flying & Handling Packages – 1 hour:
60 minutes in an open area handling the birds and flying them to your glove, chances to ask questions and take photographs throughout.
Price: £90 for 2 people – additional participants £40
Combined Birds of Prey Experience and Hawk Walk – 2 hours:
60 minutes in an open area handling the birds and flying them to your glove, chances to ask questions and take photographs throughout.
60 minutes conducting a walk with a Harris Hawk flying around some of the grounds.
Price: £150 for 2 people and additional participants £70
Hunting Experience – 3 hours:
A 3 Hour Hunting Experience comprising of flying a Goshawk and a Harris hawk out in the fields and witnessing the purest form of Falconry which is to hunt game.
Only available during the Hunting Season of October 1st to February 28th.
Price: £150 for 2 people – additional participants £70
Flying Demonstration – 1 hour:
A wonderful experience for the whole family or for a special birthday celebration you can book Luke to entertained you for a 60 minutes Birds of Prey Flying demonstration.
Price: £120
Any of the above experiences can be combined or booked back to back if desired.
Other experiences and events are available on the website.
To book or for more information, please quote NOTGROVE and contact Luke Mammatt,
Head Falconer at Wye Valley Falconry on 07955 630684,
email wyevalleyfalconry@hotmail.com or visit www.wyevalleyfalconry.co.uk
Covid-19 Guidelines will be adhered to at all time.
Tennis Lessons
There is a lovely hard tennis court at Notgrove that any of our guests are welcome to hire for £5 an hour.  But if you are looking for help with your serve, backhand, or general play, you could book a private tennis lesson with local LTA Accredited coach Geoff Vaughan. Geoff can teach all ages and abilities and has over 20 years' experience. Just ask and he will be happy to come and help for just £35 per hour.
To book in advance please call Geoff on 07812 142463 or email him at notgroveaces@hotmail.com and he will tailor your lesson to suit your needs. All lessons are Covid 19 safe.
Cycling & Bike Hire
Being keen cyclists themselves Harry and Diana have mapped out some of their favourite cycle rides for you to enjoy. We have miles of lovely country lanes you can cycle.  Shorter routes include visiting the local coffee shops in Guiting Power, Winchcombe or Sherborne (or the pub of course!) For those who are more ambitious, we have routes visiting Bourton on the Water, Stow on the Wold and Cirencester. Else cycle along the Windrush Way to Burford or the Coln Valley to Bibury and Cirencester. Each cottage has a cycle map with our favourite routes mapped out. Harry cycles on a Saturday morning – all are welcome to join him!  Only one rule applies and that is that you have to find somewhere to stop for coffee and a bun.
You can also hire electric bikes for the duration of your stay through Far Peak, click here to see hire prices and book.  They will deliver and collect from a secure location near your Barn, Pod or Tent. When hiring a bike please put down the Barn/Pod/Tent Name and NOTGROVE HOLIDAYS for the delivery.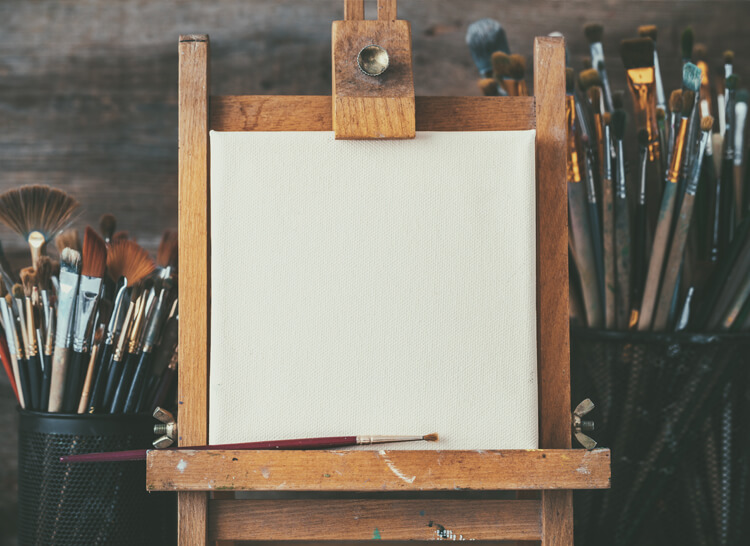 We are all born with creativity, so we have teamed up with the lovely Alexandra Woods who is an artist and teacher to help you realise your own creativity through some fun workshops you can book whilst you're staying at Notgrove. You could create your own wrapping paper, learn some easy drawing techniques or make a colourful collage. If you have your own ideas, Alexandra can even tailor her workshop to suit.
To find out more and to book see her flyer here or call her on 07771 903436 or email hello@alexandrawoods.com
Fun Creative Workshops
We are all born with creativity. Alexandra Woods' art and design activities are designed to release your creativity, inspire confidence in creative endeavours, enhance your wellbeing and appreciation of the world around us. All workshop activities are tailored for both the beginner and experienced artist of all ages. Alexandra will encourage and guide you through the activities, inspiring confidence to 'have a go' and achieve in a fun and friendly setting. Alexandra offers over 20 years experience of inspiring, motivating and guiding individuals to achieve in their creative practice. Stemming from many years teaching in schools, colleges and university, Alexandra now offers her own workshops.
Choose from the selection of workshops below as part of your unique holiday experience at Notgrove or have a chat with Alexandra about a bespoke workshop.
Half Day Workshops (3 Hours)
Print Your Own Wrapping Paper
Add a special touch to your gifts with your own hand printed wrapping paper.
Enjoy exploring creating a motif, making patterns and printing.
Animaltastic
You will be introduced to a series of drawing techniques to record your observations of the live canine or farm animal model.
A fun, lively workshop with a sometimes, moving model.
Day Workshops (10am – 4pm)
Print Your Own Wrapping Paper and Cards

Add a special touch to your gifts with your own hand printed wrapping paper and cards.
Enjoy a day exploring creating a motif, making patterns and printing
Paint A Canvas in A Day
Escape into the world of colour for a day! Create your own ideas with collage, and then paint your own individual work of art onto canvas.
All materials and reference for inspiration will be provided.
Prices based on a minimum of 4 participants:
3 Hour Workshop: Adult £49 or Adult + Child £89
Day Workshop: Adult £90 or Adult + Child £160
To book well in advance, please contact Alexandra to secure an ideal time and day!
hello@alexandrawoods.com  +44 (0) 77 71 90 34 36  www.alexandrawoods.com
Covid-19 requirements and guidelines are adhered to during all workshops.
Drystone Walling Courses
At Notgrove we are passionate about the countryside and keeping traditional countryside skills alive, especially the art of building and maintaining the Cotswold dry stone walls.  As Notgrove is right in the heart of the Cotswolds National Landscape, we are delighted to be able to offer dry stone walling courses for beginners to learn how to build and repair dry stone walls over a two day course run by Dry Stone Walling Association qualified instructors.  Courses run throughout the summer and autumn and are £150 per person.
Walks around Notgrove & the Cotswolds
Notgrove is an ideal spot for people keen to enjoy the countryside and enjoy a Cotswold walking holiday. Three national walking trails cross and border the Estate: The Macmillan Way, Diamond Way and Gloucestershire Way. If you are looking for a guided walk we are happy to help you arrange this.
In addition to this, we have set up marked walks around the farm, along tracks and open grassland – click here to view.  For those wanting a nice leisurely walk to the pub, you can amble to The Plough Inn at Cold Aston or the Black Horse at Naunton. Our Barns and Tents are dog friendly, so do book in your four-legged friends to come on holiday with you.
For more information on local walks and things on, visit the Cotswold Conservation Website www.cotswoldsaonb.org.uk
Sponsor a Tree
Here at Notgrove we are passionate about the environment and preserving the countryside and nature. With this in mind, and to support the Green Canopy initiative for the Queen's Platinum Jubilee in 2022 we planted over 3,500 native trees next to Notgrove village to create a 3-hectare wood.
The wood has been named in the Queen's honour and is known as Elizabeth's Wood.  Each tree in Elizabeth's Wood is now available to sponsor and would make a wonderful wedding gift, birthday or Christmas present.  Or you could sponsor a tree in celebration of a birth, event or achievement, or in memory of a special person.