NOTGROVE'S GREEN CREDENTIALS
The Acland family have farmed here at Notgrove for over 50 years. Without healthy soil and a well-managed environment our business would fail.  We do our very best to look after both of these to preserve the land for crops and to run Notgrove Holidays as environmentally as possible. We do this in many ways: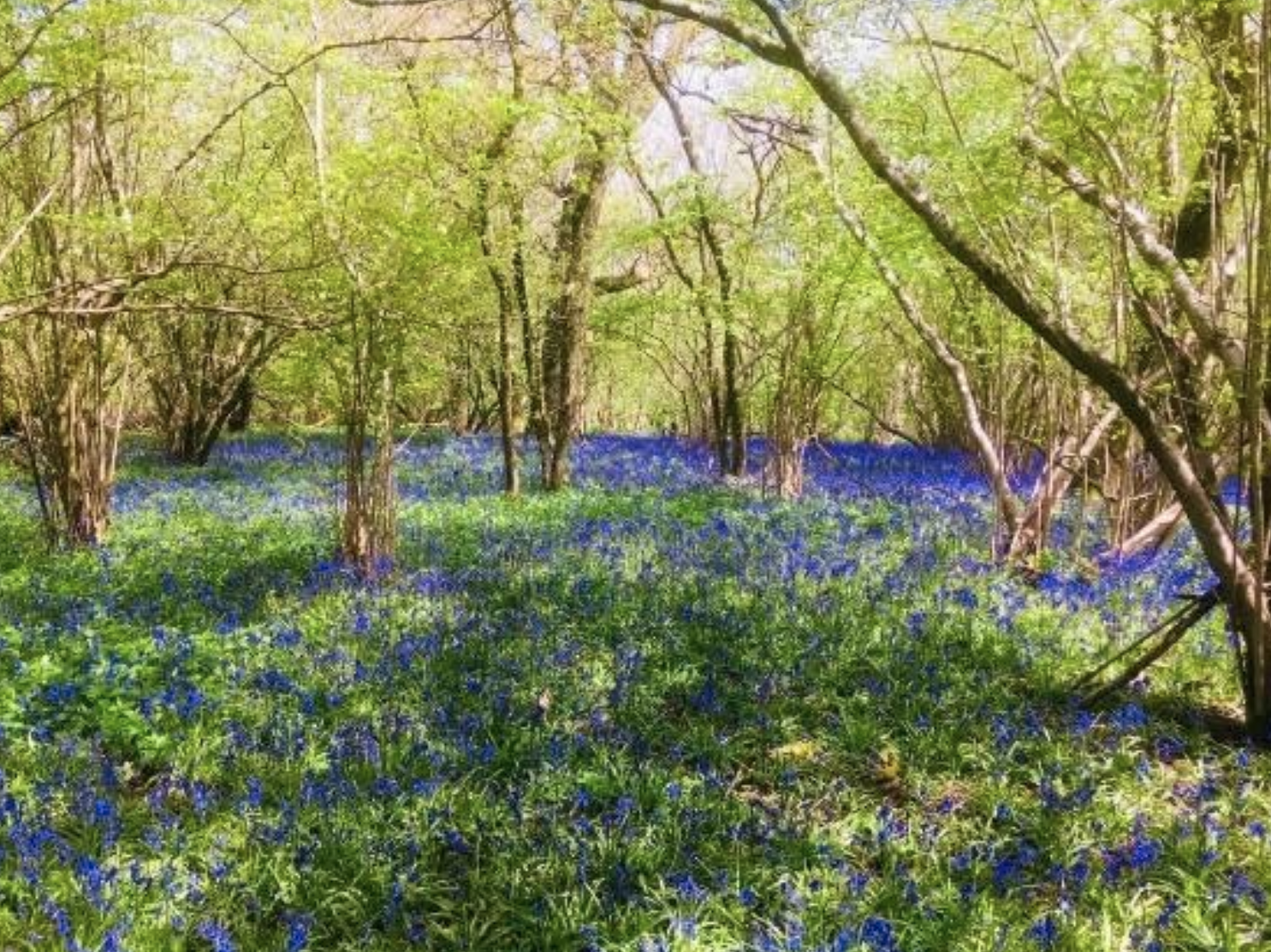 Saving Water
We have no mains sewerage in Notgrove so have to run our own private system. The waste from the holiday cottages, tents and pods flows into Clargesters which by blowing through it breaks it down through aerobic digestion. At the end of the process water of drinking quality flows out into soakaways and back into the soil to help our trees and grass grow.
Eco Cleaning Products
To aid this we only use eco cleaning products in our holiday accommodation that do not kill natural bugs in our sewerage system. We do not have hot tubs as the chlorine would poison the soil and are not environmentally friendly.
Keeping You Warm
The holiday barns were converted from old farm buildings that we no longer required 10 years ago. They are heavily insulated and have underfloor heating. Heating and hot water is provided by solar thermal heating tubes on the roof that heats the water. We also have large photovoltaic panels (57.6 kWp) on the roof to provide electricity. We use small gas boilers to back up the heating when the sun does not shine! On an average year we make 21 MWh p.a. and we buy in 27 MWh so we produce about half our electricity.
The pods have photovoltaic panels on the roof of the games room. This is a 9.3 kWP system with batteries. We use batteries as much of the electricity needed is used after the sun has set. On a busy sunny day we will create about 50% of the power we use.
Our Woodlands
On the farm we currently have 100 ac of woodland but are planting another 91 ac over the next 20 years to create wildlife corridors linking up our current woodland areas. As part of this we planted a new wood in 2021 of 17 ac. containing 16,000 trees with 10 native broad leaved species including willow, oak, alder, hazel, beech and cherry. All the wood we use for our fire packs comes from thinning's from our own woodland. The Manor House and Manor Flat are also heated from wood chip; again all using waste wood harvested from the woodlands on the farm.
All woodland has to be maintained and thinned to keep it healthy. On average a wood will be thinned every 20 years – but we are careful to only do small sections so disturbance to nature and the environment is minimised.
Sponsor a Tree in Elizabeth's Wood
In 2022 we have planted a new wood of over 3,500 native trees in support of the Green Canopy initiative for the Queen's Platinum Jubilee to great Elizabeth's Wood in her honour.  Each tree is available to sponsor via the Gift section on this website.
Recycling
We ask all guests to recycle their waste and provide recycling bins for glass, plastic, cardboard and paper. We use a commercial company who pick up our recycling and waste. Much of the waste in Gloucestershire goes to a processing centre that removes waste that can be burnt; this powers a large generator that creates electricity. The rest of the rubbish, where possible, is sorted and recycled into other products.
EcoTransport
We have two electric buggies that the staff use for maintenance of the grounds and cleaning of the holiday accommodation. These are much more economical to use than petrol or diesel vehicles for short stop and start runs.
EV Charging Point
In January 2022 we installed a dual 22kw EV charging point so guests with electric cars are able to recharge whilst they are staying with us and helps encourage more people with electric vehicles to stay with us and therefore reduce emission from petrol and diesel cars.
Notgrove Farm
The whole farm of 1500 ac is run within a Natural England Countryside Stewardship scheme and we have not put fertiliser on our grass fields for over 20 years. 40% of our arable land is planted with a two-year leguminous crop rotation to help increase the soils' natural fertility and health.
This means we use less fertilisers and sprays on our arable crops. We have recently bought a new direct drill to plant our crops which has three hoppers on the back so we can place the fertiliser next to the crop (rather than spreading it around the field). This saves tractor use, time and diesel. We are now focused not on maximum yield but on sustainability and cost of production but that often means accepting lower yields. We have to get used to weedy fields that do not impress our neighbours – to us rather like a messy and untidy garden!
Wildlife & Nature
Because of the less intensive way we farm at Notgrove with our permanent pasture, longer rotation of land and using the soils' natural fertility, our wild plants and animals have flourished. During your stay, you should notice the numerous species we have worked so hard to encourage.