Breaking The Mould With A Mid-Week Break In The Cotswolds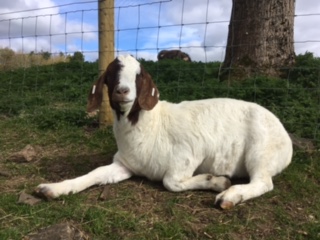 Mid-Week Breaks
If you are able to why not break the mould and head off on a mini holiday during the week in the Cotswolds. There are so many positives to doing this that it will make you wonder why more people that can do it don't!
You can leisurely pack your weekend bags (no bulky suitcases needed for a short stay) on the Monday morning after a lovely cup of tea and a read of the daily newspaper. Prepare the car with your light luggage not forgetting plenty of sweet treats in the front to keep the driver happy. Now you are all set and can start your journey however long or short it may be without any pressure of fighting the dreadful 'pre-weekend' traffic. You may just be able to soak in the wonderful views, especially when you start approaching villages like Notgrove.
You arrive and are surprisingly chilled. You can now amble along to your new abode and crack open the biscuits.
We are very lucky here at Notgrove as we are surrounded by plenty of things to keep anyone occupied, mentally or physically or both!
You May be content with relaxing in your new home for a few days, soaking up the fresh air and inspirational views. You can pop on your wellies or walking boots and explore our local footpaths or cycling routes. Or you can venture further afield to surrounding villages to re-fuel at the local pubs.
Naunton is a fabulous village and a lovely picturesque walk to it from us here. It also has a traditional pub 'The Black Horse' which will happily welcome you in and feed you well.
A favourite village of mine is Guiting Power. A good undulating walk away, passing the river windrush but a truly satisfying bit of exercise too. You can enjoy the rambling Cotswold stone buildings running through Guiting and almost feel like you are stepping back in time a little. It offers you a quaint little tea rooms/ antique / gift shop. The home-made cakes make the hilly footpaths so worth it. If you fancy a refreshing pint of what-ever you are spoilt for choice with TWO pubs! Amazing!
I personally do not cope well with hustle and bustle. I like my personal space and prefer it not to be invaded by hordes of pushy sightseers. So for me avoiding the weekend madness is a must!
If you head to Broadway, Bourton on the Water or Burford on a Saturday or Sunday you tend to see a different village to the one you can see on let's say a Wednesday. I am not denying that they are always wonderful to visit but you can definitely appreciate their beauty more when they are not heaving with bodies.
The Cotswold's ooze with National Trust treasures. So if you are a member or just simply appreciate what they do you will be in your element. Snowshill Manor and gardens, Hailes Abbey, Chedworth Roman Villa, Chasleton House, Hidcote Gardens and Lodge Park and Sherborne Estate are all within a short drive from our estate.
Friday arrives and you have had a wonderful time. You can travel home feeling refreshed and a tiny bit smug as everyone else are counting down the hours before they finish work. Then they have the unpleasant experience of sitting nose to bumper in traffic before they get their relaxing couple of days.
Week day mini break……………. Yes please!!